Invitation for Sports India 2018 Exhibition from 9th August 2018 to 11th August 2018
click to zoom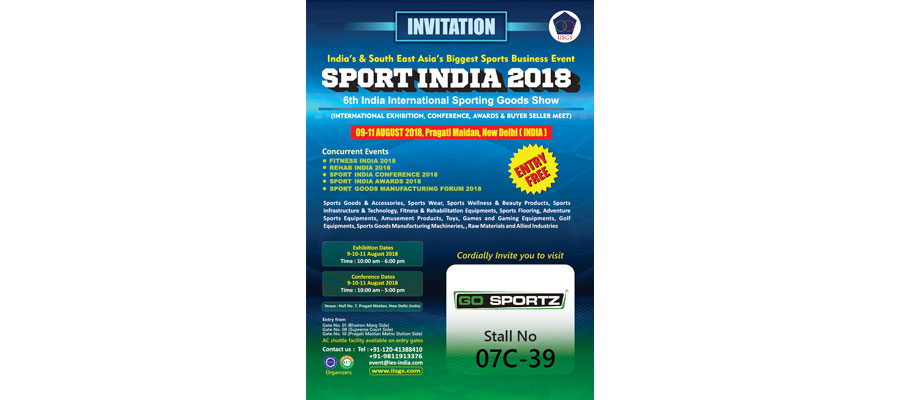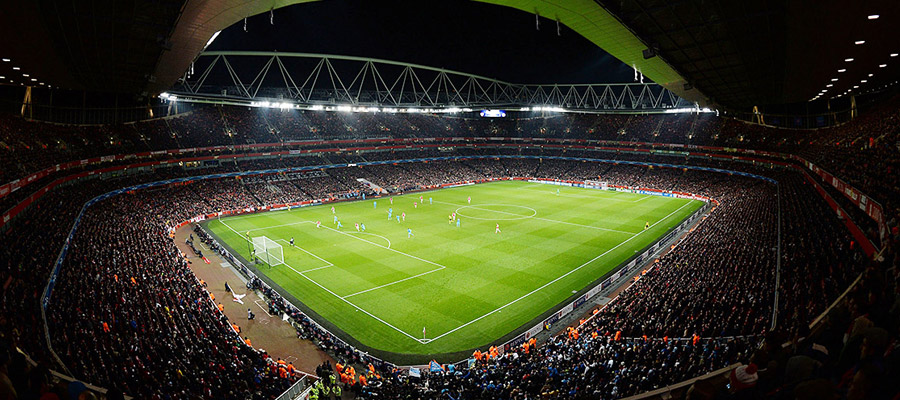 Go Sportz at FIFA U17 World Cup 2017
A proud moment - Go Sportz has been contracted to do the line marking for the FIFA 2017 U17 World Cup for the main pitch at the DY Patil Stadium, Mumbai as well as the 4 practise pitches in Mumbai. The Beamrider, the only laser guided line marking machine & the Super C, a premium paint for natural turf will be used.
PSA Event at CCI, Mumbai 7-10 November, 2017
The ASB-GoSportz All Glass Squash Court will be used for the PSA Event at The Cricket Club of India, Mumbai. After the successful event last year, this year the event is expected to be even bigger with some of the top squash players coming for the event. Our own Sourav Ghosal will be there as well. A good opportunity for the squash fraternity & young players to watch some high quality squash.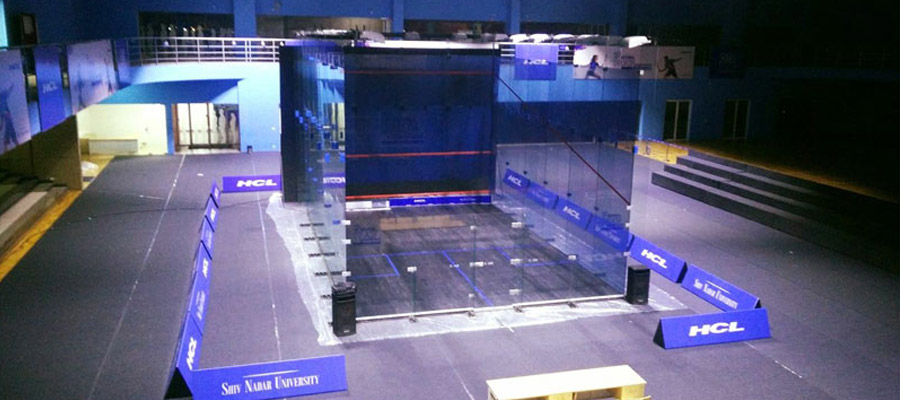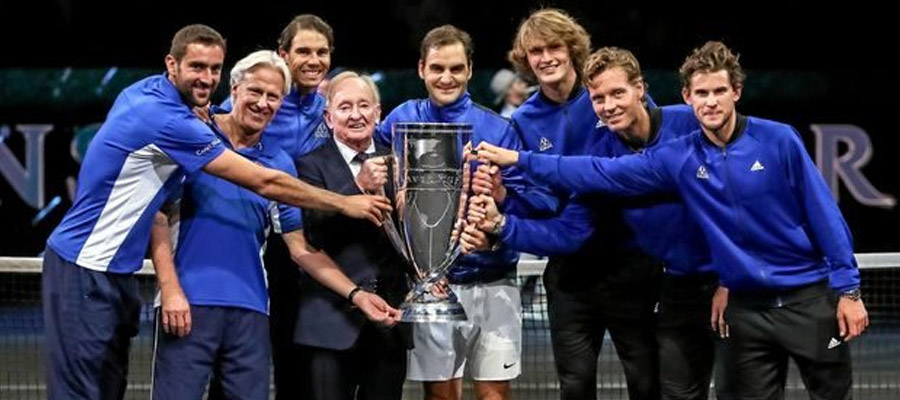 Tennis News - Laver Cup
The First ever Laver Cup tennis tournament between Europe & the Rest of the World was a great success. With some of the world's top played representing the two teams, the quality of the tennis as well as the intensity left the viewers mesmerised. Europe finally won the Laver Cup in a real tight finish. The 2018 event is scheduled to be held in Chicago.Watch this space for more tennis news.